Management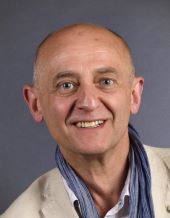 Fabrice Trovero, PhD, CEO
Fabrice Trovero is involved since 25 years in the management of preclinical research and development for several pharmaceutical companies. He is also general manager of
Key-Obs
, a company specialized in preclinical research in the field of Central Nervous System.
»
fabrice.trovero@artimmune.com
Dieudonnée Togbe, PhD, HDR
Dieudonnée Togbe is a study Director and head of research and development department at ArtImmune. She has performed her PhD in Bernard Ryffel laboratory (CNRS Orleans, UMR 7355, France) in inflammation and infection including lung inflammation and infection, cerebral malaria and Mycobacterium tuberculosis infections. She carried out her post-doctoral studies in Anna Tafuri team (Curie Institute, Paris, France) on NCK1/2 adaptor molecule in T cell development and function. She has a specific expertise in experimental models of lung inflammation including allergic asthma.
»
dieudo.togbe@artimmune.com